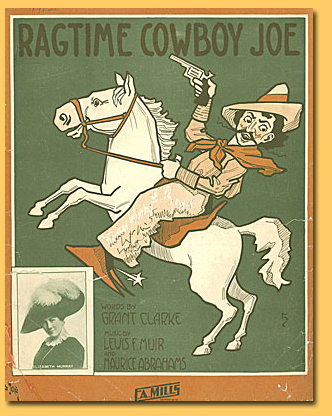 Beginning in 1995, the Lanterman House undertook the creation of an archives in which the historical documents and records amassed by the Roy Lanterman family were organized and preserved. This nearly ten-year project resulted in a series of records dedicated to each member of the Roy Lanterman family (Roy, his wife Emily, and their sons Lloyd and Frank) as well as records pertaining to more distant relatives and to the history of the house itself. Since the Lanterman family tended to never throw things away, the amount of material is tremendous, ranging from Roy's medical records to Emily's recipes and club activities to Lloyd's and Frank's schoolwork and adult interests in music and steam power. Most of the material dates between 1885 and 1986.
Of special interest is Frank Lanterman's sheet-music collection which he developed during his career as a theater organist in the 1920s and 30s. Consisting of over 4,700 works, mostly popular songs and piano/organ transcriptions, the collection is in very good condition and offers historians a sweeping view of the development of American musical tastes in the early 20th century. Also worth noting is the collection of song-lyric slides that were once projected on movie theater screens for audience sing-alongs.
The Lanterman House Archives is also the repository of documents and photographs from the La Canada Flintridge Historical Society which ceased functioning in1999. Merged with the small number of local history files that the Lanterman family had kept, this collection is steadily growing in size and significance. Recent additions to the local history collection are the archives of the La Canada Unified School District and the papers of local historian and author June Dougherty. The local history collection also benefits from the ongoing oral history program conducted by the Lanterman House. The DVDs that have resulted from these interviews offer the personal viewpoints of knowledgeable La Canada Flintridge residents on the history of the community and its institutions. Among the individuals interviewed so far: former Superintendent of Schools Donald Ziehl, longtime residents Margaret Moses and Virginia Robertson, and Bob Covey, who had a forty-year association with the Jet Propulsion Laboratory.
The Lanterman House Archives are open most Tuesday and Thursday afternoons and by appointment by calling the Lanterman House at 818-790-1421.